Empowering Learning
Through Course Marketplaces
We help build world class course marketplaces for groups, communities and membership organizations helping people exchange knowledge
Platform Feature Highlights
Members Create Content and Sell To Other Members
Students create content for other students to purchase using our online easy to use teaching tool
Zero Onboarding Costs, SaaS Based Platform
There are zero costs upfront. Get started in a few easy clicks with world-class 24/7/365 support
White-Labeled World-Class Platform
Fully white-labeled E-Commerce and Course Marketplace Functionality enabling members to exchange information
Meet our Instructors
We asked our instructors how they get started with online teaching and what they love most about building courses
We all should have an attitude of lifelong learning. That is the key for staying young, staying relevant and engaged in the world - just keep on learning.
Dr. Marc & Samantha Hurwitz, Leadership, HR Management and Productivity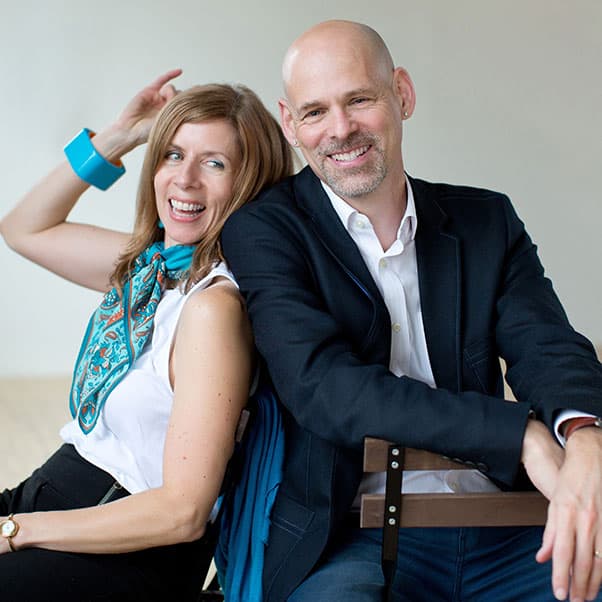 Other instructor stories
Anna Knight
Tax and Financial Planning
I really always had a passion for teaching. It's been something that allowed me to grow my practice but at the same time it's been my way of giving back.
Arun Mathur
Business Ethics, Corporate Finance and Career Development
Teaching gives me an opportunity to share my experience, to share my ideas. ...I love the idea that we can share our experiences across the country.
Greg Henriques
Entrepreneurship and HR Management
The best part is the work itself. It's really a lot of work to shape your ideas, to put a structure into something you've learned through experience. But I would say, the best part is that this is a trace I'm leaving, and it's made me super proud.
Become an instructor today
We help build world class course marketplaces for groups, communities and membership organizations helping people exchange knowledge
How It Works
Wondering what it's like to build a course with Learn Formula? Watch a course, how to become an instructor
Frequently Asked Questions
Can't find an answer? Contact Us
Simply register an instructor account with your email address on one of our platforms. Upload a profile photo and create a short biography to tell your potential students what makes you qualified to teach them about your topic(s). And you are ready to go! You can start creating your courses!
Any content that is industry related. You can choose a topic you already have material on, or a topic that you are passionate about. If you would like, your Growth and Content Partnerships Team liaison can guide you in choosing a topic that is in high demand by students, increasing the likelihood of high traffic to your course.
Yes, in order to be eligible for CPD credits we require certain standards for each course:
1.Courses must be between 1 - 8 hours in length (courses shorter than 60 minutes will not be accepted)
2.Course Quiz (You can easily create a multiple-choice quiz in the Course Set Up. Your quiz must have a minimum of 4 questions, directly related to the content of your course.)
3.Student Handout (Please provide a handout for students in PDF format. You can provide a short summary or presentation slides.)
4.Your presentation MUST have visual support (slides, animated text, flipcharts or similar) that accompany your lecture throughout every course video. Please make sure that audio and visual content is synchronized to provide the student with an engaging course. Note that a recorded video of you speaking in front of the camera does not count as visual support.
Find the full guideline
here
Atmosphere Pointers
1.Make sure you are in a quiet environment
2.Try not to record in an empty room so the sound won't bounce too much off the walls
3.Record everything in the same room/setting: If breaks are taken in the recording, make sure to record the next session in the same room/environment to get parity in sound throughout your presentation
4.Record in a space with good acoustics. The more blankets and soft things around the room to absorb sound, the better
5.Check for background noise in the room, even a faint humming can go into the recording, especially if you don't have control over your gain

Technical Pointers
1.Keep the gain/recording level around -6 Db
2.Stay close to the microphone (distance should not be more than 1-2 inches)
3.Make sure you're not too close to the mic to let the audio "clip" when it hits its limit. Making quiet audio louder is easy. It's much harder to recover loud audio.
4.Be aware that microphones easily pick up on sharp noises such as mouse clicks or a glass being sat down on a table
5.Do a test recording and listen to it to see if the sound is as you want it to be
6.If possible, wear headphones. That way you know exactly what is being recorded and you can make the appropriate adjustments on the go or do a re-recording of a passage should anything happen that downgrades the quality of your recording
1.Use a tripod or stabilize your camera by placing it on a sturdy surface
2.Have the face of the person in the video be well lit. Avoid light sources from behind that backlights the subject
3.If you don't have a suitable lamp, recording next to a large window can be an excellent alternative
4.Make sure the presentation format is set to widescreen (16x9 inches for PowerPoint presentations)
5.If you use a screen recording tool, make sure the video is not blurry when you export the file
1.Use the following format: Widescreen (16x9 inches for PowerPoint presentations)
2.Keep it simple: Simplify and limit the number of words for each slide. Use key phrases and include only essential information.
3.Limit punctuation and avoid putting words in all capital letters. Empty space on the slide will enhance readability
4.Use high-quality graphics
5.Consistent design: Use a consistent visual theme throughout your presentation, don't use too many different colors and fonts

No. You create your course at your leisure. There is no minimum requirement of courses to create in order to have your course published on the platform: you may create as few or as many as you like.
Our mission is to enable passionate professionals to share their skills with a world-wide audience. Students of these courses are fellow professionals, looking to increase their knowledge and abilities in any professional area.
You may suggest a price for your course, although we recommend market rates.
1.The market rate for a single course of 1-3 hours is 50-75 CAD
2.The market rate for a single course of 4-8 hours is 75-180 CAD
3.Courses may be packaged or bundled (an auto opt-in option) and be sold for a reduced rate

In order to receive payments please connect your instructor account with Stripe and request a payment. You may request a payment at any time (with a minimum withdrawal of $50). You will receive a direct bank transfer via Stripe.